Red Chair Hypnosis is a boutique private practice that supports clients with specialized attention and a customized, client-centred motivational program using hypnosis to meet the client's individual needs.
Solutions- and results-focused, we are committed to empowering you to achieve your goals — to help you live happier, healthier and at peak performance in life and work.
In addition to utilizing standard modern hypnotherapy techniques, we specialize in Transforming Therapy techniques, known to be rapid and effective at resolving the client's issues of concern, bad habits or unwanted behaviours. Transforming Therapy techniques reach beyond the often-used approach of generalized hypnosis scripts.
One benefit of our customer-focused boutique practice is that we understand the realities of our clients' work and life demands; select appointments are available weekday evenings and on Saturday and Sunday.
Brandon Dean, a Consulting Hypnotist certified with the National Guild of Hypnotists is the founder of Red Chair Hypnosis and resident hypnotist. Brandon's work follows the Code of Ethics and Standards of Practice of the NGH. He is also member of the Hypnotherapist's Union (HU Local 472).
You are invited to schedule a free, confidential 30-minute, no-obligation consultation by telephone to discuss your goals and to answer your questions about hypnosis.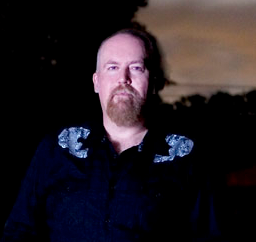 Brandon Dean
Consulting Hypnotist