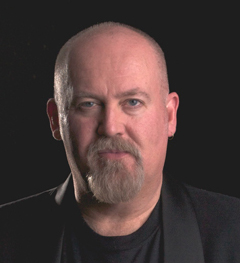 Brandon Dean
Consulting Hypnotist
A certified Consulting Hypnotist, Brandon Dean uses modern, reliable hypnosis techniques and specializes in Transforming Therapy, an advanced application of hypnotherapy that is rapid and effective at resolving client issues.
In founding Red Chair Hypnosis, Brandon has created a boutique private practice that supports clients with specialized attention and a customized, client-centred motivational program using hypnosis to meet their individual needs.
Beyond standard effective hypnosis techniques involving direct and indirect suggestions, Transforming Therapy techniques enable the client to identify the root origins of their issues, bad habits or unwanted behaviours. Opening the subconscious mind to effective suggestions, this enables the client's inner mind to construct its own solutions creatively, with great impact. Transforming Therapy incorporates aspects of Gestalt Therapy techniques developed by Fritz Perls.
Brandon is a Consulting Hypnotist certified with the National Guild of Hypnotists (NGH) and his work follows the Code of Ethics and Standards of Practice of the NGH. He is also member of the Hypnotherapist's Union (HU Local 472).
Brandon trained in hypnotherapy and achieved his certification with National Guild of Hypnotists studying with his mentor Jason Linett, director of Virginia Hypnosis in Alexandria, Virginia. Jason is an award-winning Certified Hypnosis Instructor and a Board Certified Hypnotist with the National Guild of Hypnotists.
He also trained in Advanced Applications of Hypnotherapy and Transforming Therapy with hypnotherapy mentors John Zulli, of Sacramento, California and Marc Savard of Las Vegas, Nevada. John and Marc were students and colleagues of legendary hypnotist Gil Boyne, an American pioneer in modern hypnotherapy and the creator of Transforming Therapy.
In his professional practice, Brandon is also a Subconscious Success Coach who practices solution-focused coaching based on the practices, techniques and philosophy of Erickson Coaching International. In the process of completing his international accreditation with the International Coach Federation, Brandon's coaching practice follows the Code of Ethics of the ICF.
An exceptional communicator and creative thinker, Brandon works with clients to help them reach peak performance in life and work. Based on the client's vision of a full and happy life, Brandon coaches them to identify their goals and the requisite steps they feel will create their pathway to personal success.
With unique and distinct skills as both a hypnotist and success coach, Brandon's clients have the option to choose a customized, client-centred motivational program that is exclusively comprised of (1) hypnosis or (2) coaching, or (3) a specialized in-depth program of personal development that combines tracks in both hypnosis and coaching.
Brandon's strong foundation and skills in communication, human relations, leadership, planning, and personnel development was honed over a 30-year career in regional and national media, and more than two decades spent in senior management and operations.
After three decades of working in media arenas where his focus was on telling peoples' stories, Brandon navigated a life and career shift to work exclusively in hypnosis, coaching and personal growth to play a pivotal role in helping people to craft the next chapters of their life stories.
In the entertainment industry, Brandon is a Las Vegas-trained Professional Stage Hypnotist and Certified Stage Hypnotist, who has studied with the best hypnotists in the industry; most notably, his primary mentor Marc Savard and the renowned Justin Tranz. Brandon has also trained with Geoff Ronning, author of The Ronning Guide to Modern Stage Hypnosis, and is accredited by the Stage Hypnosis Center in Litchfield, Arizona.
Brandon performs regularly in Toronto and is available to perform at entertainment venues and private, corporate and fundraising events across Canada.
A native of Nova Scotia, Brandon has lived in Halifax, Thunder Bay, Ottawa, Vancouver, and, since 2001, Toronto.
Connect with Brandon on social media
Facebook.com/BrandonHypnosis
Twitter.com/BrandonHypnosis
Hypnotherapy
Facebook.com/RedChairHypnosis
Brandon on Stage
Facebook.com/BrandonTheHypnotist
Instagram.com/brandonthehypnotist
BrandonTheHypnotist.Tumblr.com